Tree Pro
TREE ORDERS WILL BE SHIPPED IN SPRING 2024
Regular price
Sale price
$15.00
Unit price
per
Sale
Sold out
****TREE ORDERS WILL BE SHIPPED IN SPRING 2024****
Persimmon Fruit are a sweet, small fruit that is great for attracting the game as well as a human food. Our persimmon drop later in the season so there is ripe fruit during the heart of hunting season. The game will come from miles around to find the sweet fruit! Added benefit to the Deer Candy and Deer Magnet Persimmon, they are self-producing females, no need to worry about planting and caring for a male persimmon.
All of our persimmon are grafted to carry 100% of the genetics from the parent trees. With persimmon, only around 10% of the traits carry over when started from seed as well as 60% started from seed are non producing males. No more guesswork, get the perfect tree every time! Our trees have been lovingly cloned from the finest persimmon parent trees, so you know exactly what you're getting: 100% of the good stuff, and none of the worrying! Hunt with confidence, knowing that you have the sweetest persimmon ripe and ready for game season.
Includes a 60" Tree Pro Protector and survival kit.
Share
View full details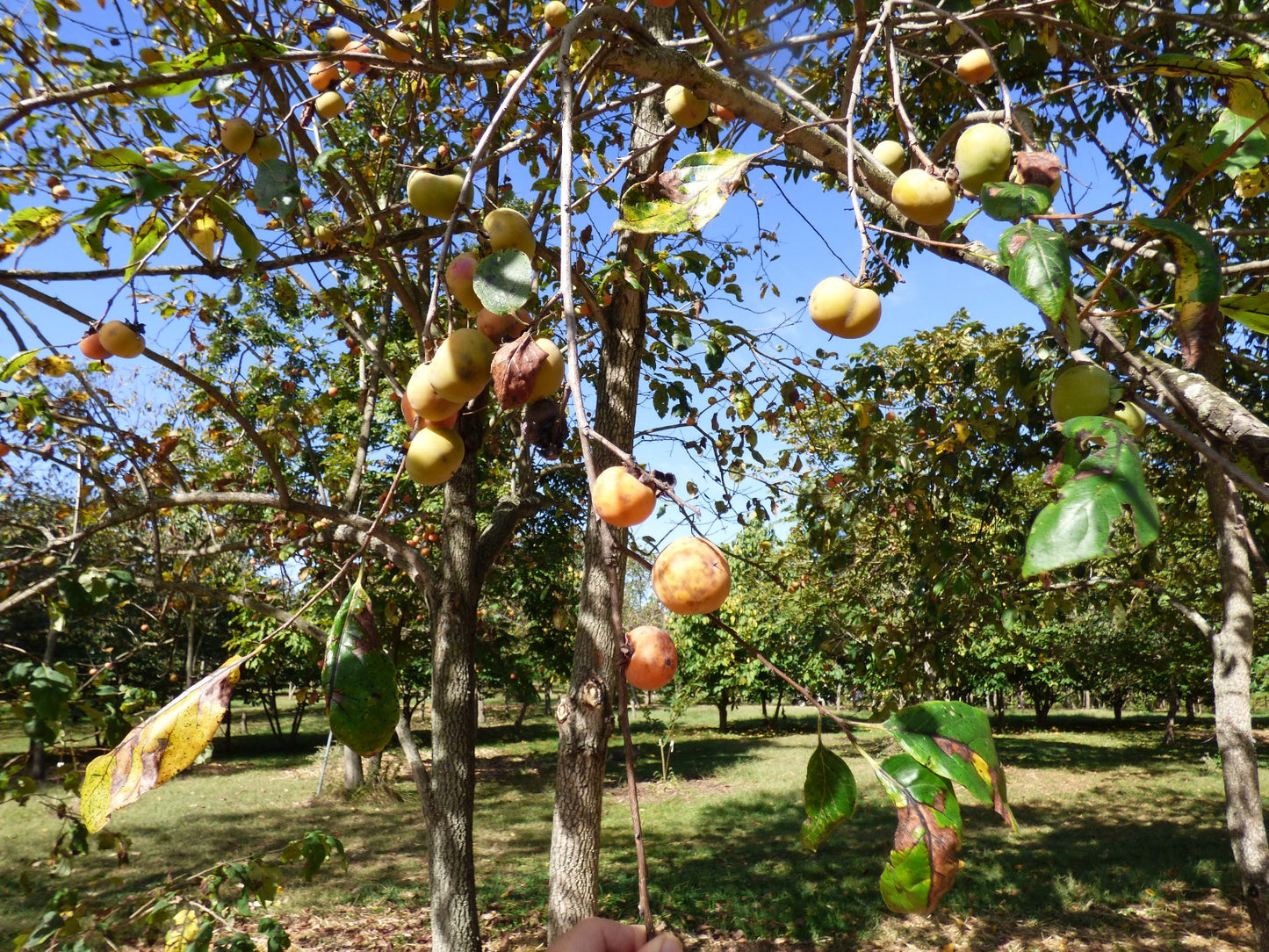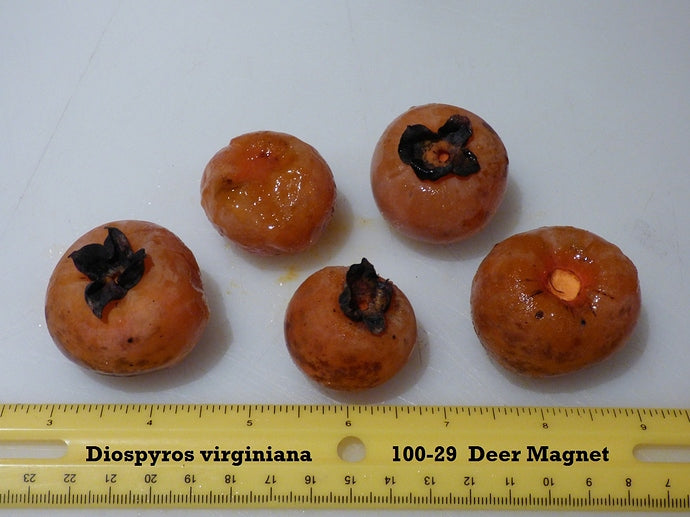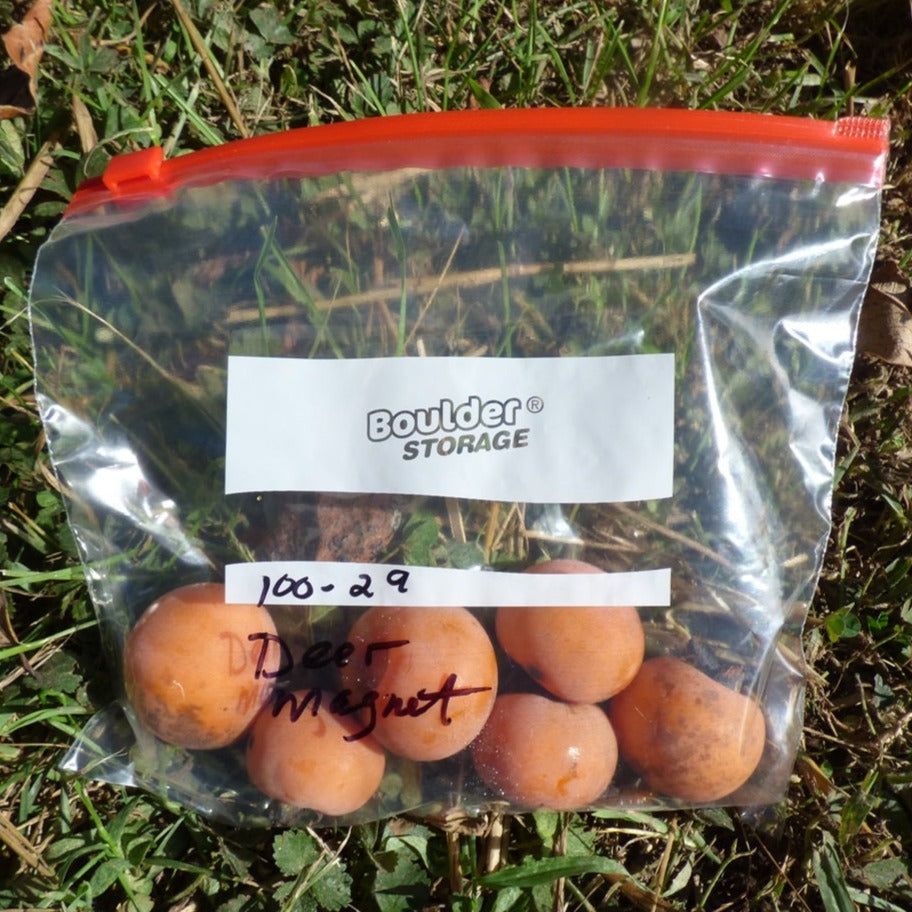 Persimmon Trees Features and Specs
Features

Deer Candy and Deer Magnet
-Grafted, Self Producing females so you know they will product

American Persimmon
-Not Grafted. Recommend to order 6 to get a good mix of male and female to make sure you get production.
Specs

Zone: 4-8
Specialization: October – November Dropping | Self Pollinator | Female
Growth Rate: Fast
Crop Abundance: Yes
Can Produce In: 3-5 years
Soil Type: Wide Range
Soil Moisture: Well drained to slightly moist.
Details

DEER CANDY PERSIMMON
Deer Candy Persimmon is exactly as the name describes. This tree produces a 2" sweet fruit that begins to drop in October and carries into early November. The further south you plant the later in the season you'll have fruit. The Deer Candy Persimmon is hardy to USDA Zone 4.

DEER MAGNET PERSIMMON
Deer Magnet Persimmon are late to ripen, which keeps the fruit from starting it's drop until November. In the orchard, the parent tree is the #1 tree for the wildlife come winter time. The deer are delighted to find such a late holding fruit. The Deer Magnet is hardy to USDA Zone 4.

Installation

Watch our tree planting video in the Install Videos tab